BGMC 2018 | #teachthemtogive

2018 has already been a record-breaking year of giving for Hope Kids. Every time I think about what God is going to do through the money we have raised, my heart rejoices! There truly is nothing better than giving to others so that the life-changing message of Jesus can be given all across the world!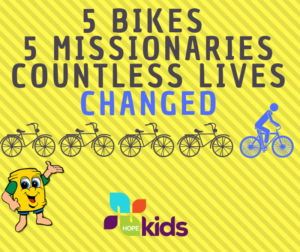 I am especially grateful for our Christmas project this year. A few weeks ago, I challenged our Hope Kids families to help us send 5 bikes to missionaries and Pastors in Burundi. Bicycles to the people in Burundi are so important. Many of our pastors walk miles from village to village weekly in order to share with people about Jesus. Could you imagine how many more people they could reach if they had a bike? Each bike costs $180. We have already raised enough for one bike, almost two! Would you join us in this challenge? Talk to your kids about why we give to missionaries and give them opportunities to earn money for BGMC. When our children learn to give, they become teenagers that give and then adults that give! Let's continue to teach our kids to give to missionaries! We will be raising money for the project during the months of October and November. Your children can bring in their funds as they raise them!
Last year we bought a Yak!
Check out this video to our Hope Kids from the missionaries!
Yak for BGMC from Hope Chapel on Vimeo.
We are on track to meet our goal this year. Don't forget to bring in your Buddy Barrels on the first Sunday of every month.
Click on the donate button below to give to BGMC. If you would like to know more about BGMC, email: janelle@hopechapelglendale.com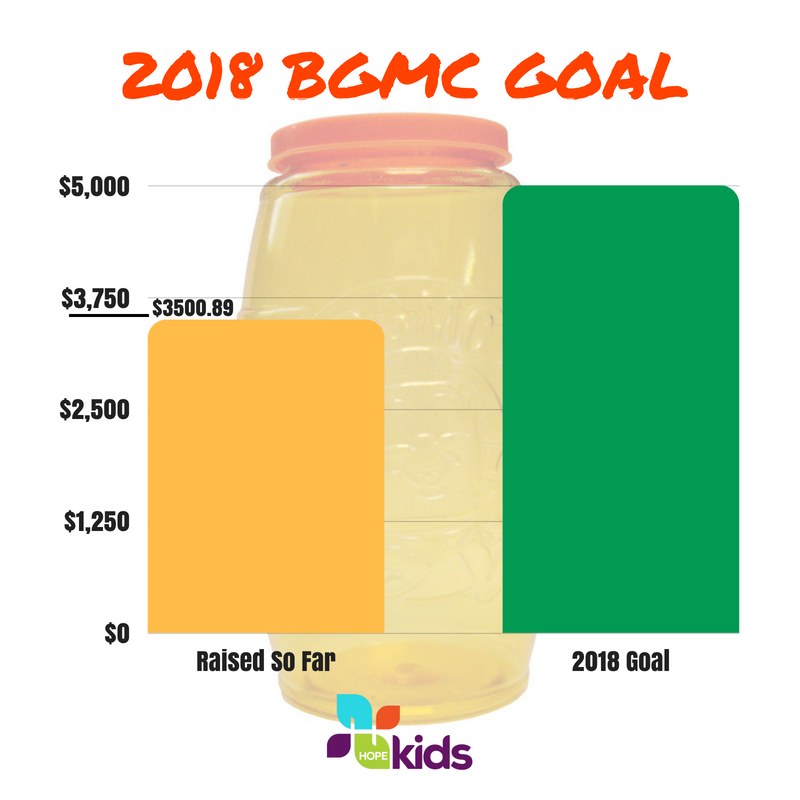 Thank you to everyone who participated in March Madness and the Bubble Run!  We had a blast raising money and celebrating all that God has done.  Thank you for teaching your children to give.