BGMC 2018 | #teachthemtogive

So far, God has done incredible things through our kids this year. It is our goal to see every preschool and elementary child give, this year, to missions through BGMC!
We would like to raise $5000 for BGMC, so that people all over the world can hear about the life-changing power of Jesus! Boys and Girls Missionary Challenge makes it possible for missionaries to receive the supplies they need to spread the gospel. 
We are on track to meet our goal this year. Don't forget to bring in your Buddy Barrels on the first Sunday of every month.
Click on the donate button below to give to BGMC. If you would like to know more about BGMC, email: janelle@hopechapelglendale.com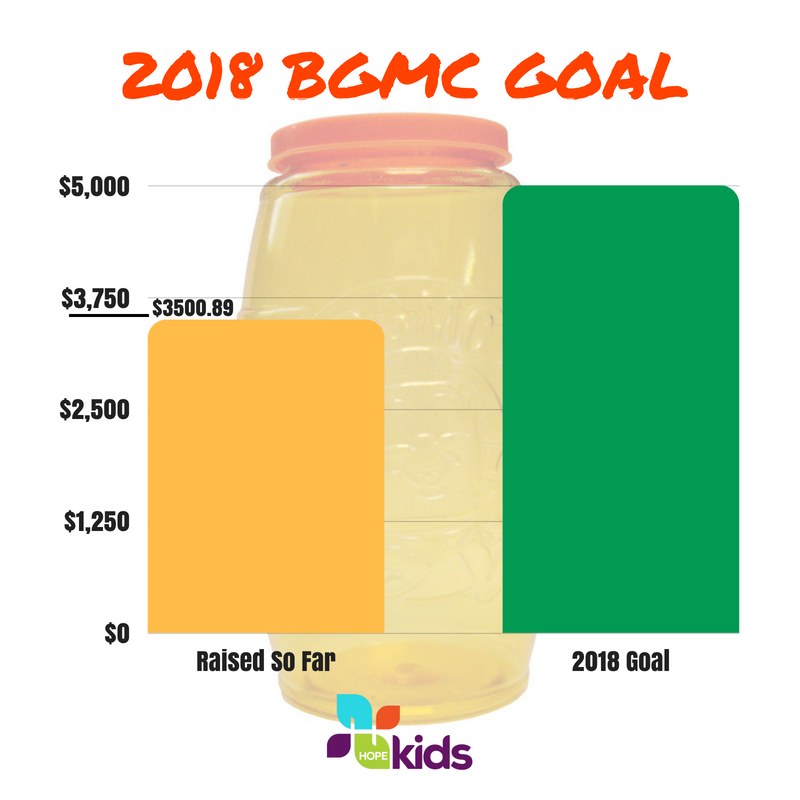 Thank you to everyone who participated in March Madness and the Bubble Run!  We had a blast raising money and celebrating all that God has done.  Thank you for teaching your children to give.